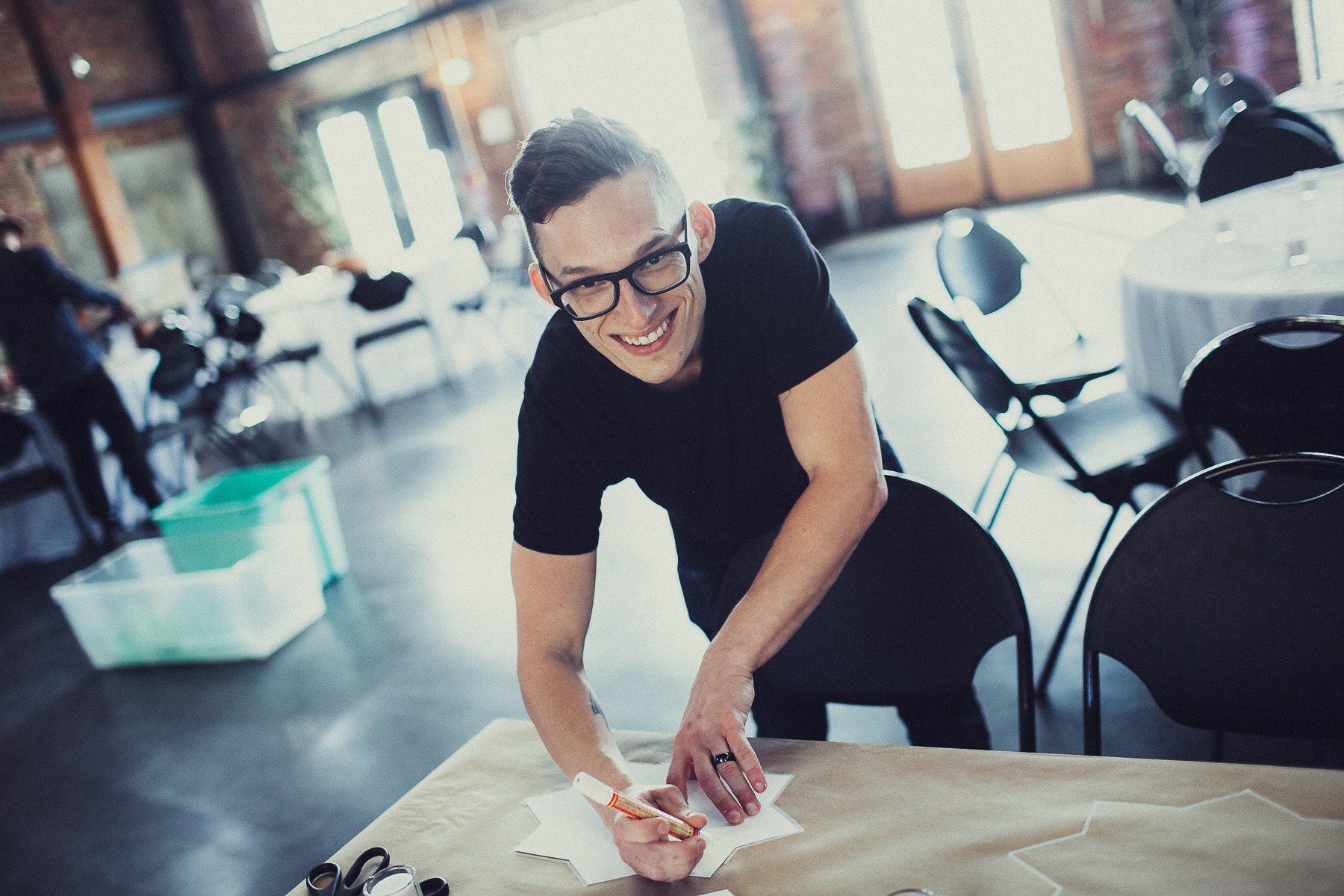 PART BOY NEXT DOOR, PART DIABOLICAL SUPERVILLAIN
Brett Wiseman is a dyna
mic
creative professional with a proven record of managing large projects from concept to completion. He is skilled at building relationships between cross-functional teams, collaboration, and finding the right balance between tight deadlines and high-quality work. Brett is highly adaptable, effective, and organized.
SKILLS:
Technical Knowledge: Adobe Photoshop (Expert), Adobe InDesign (Proficient), Adobe Illustrator (Basic), Capture One (Proficient), Microsoft Office (Proficient), Mac OS, other proprietary software.
Leadership, Creative, & Workflow Skills: Remote Art Direction, Creative Ideation, Creative Deck Development, Creative Team Management, Project Management, High Volume Production, Photo Editing, Photo Markup Instruction, Quality Assurance.

EXPERIENCE:
Freelance Creative Professional (Present)
• Photo Art Direction, On Figure (Editorial and E-Commerce):
Tommy Bahama
, Amazon Photo Studios, Nordstrom Marketing, Nordstrom Photo Studios
, Run St
udios, RRD
• Photo Art Direction, Product (Editorial): Tommy Bahama, RRD
• Photo Retouching (Editorial): Nordstrom, Nike, NARS Cosmetics, Blue Nile, See Kai Run, Seattle Bride Magazine
• Photo Retouching (Commercial): Facebook, Redfin, Boeing
• Photo Retouching (E-Commerce): Nordstrom, Cutter & Buck
• Illustration:
Moment App
,
City University of New York
, Cambridge University Press, Offbeat Empire
Art Director - Nordstrom
(September 2012 - 2019)
• Planned, cast, and directed Nordstrom's kids editorial photo shoots, including monthly regular price items and Back to School, Holiday, and Anniversary Sale campaigns.
• Memorized and implemented Nordstrom's style and photography guides, helping to increase production from 40 garments per day to 65 garments per day.
• Managed two photo crews at a time, doubling e-commerce on-figure photo editing from 250 shots per day to 500 shots per day.
Senior Digital Image Editor - Nordstrom (June 2012 - September 2012)
Digital Image Editor - Nordstrom (2005 - June 2012)
• Maintained superior photo retouching standards for Nordstrom's e-commerce and editorial photography.
• Updated photo retouching standards, including writing scripts and actions for Nordstrom's Designer editorial photography, reducing retouching time from 30 mins per image to 10 minutes per image.
• Trained new hires on photo retouching standards for editorial photography.
• Developed and maintained a tight production schedule while resolving issues and building trust between the post and pre-production teams.
Artist - Filter Digital (2004)
• Fulfilled a wide-range of needs for numerous clients as an Illustrator, Photo Retoucher, Designer, Mock-up Artist, and other roles. All positions required tight deadlines and close attention to detail.
Lead Digital Painter - Hot Java Productions (2003)
• Created color and lighting style guides and hand-painted hundreds of finished panels for a series of direct-to-video motion comics.
Other Experience: Art Direction Mentor (2018-2019), President of Condo Association (2014-2019), Board Member of Condo Association (2010-2014), Picture Frame Designer (2004-2005), Office Assistant (2004), Hand Model (2003), Retail Cashier (2003), Retail Stock Clerk (2003), Restaurant Busser (2003), Movie Theater Concessionist (2001-2002), Office File Clerk (1998-2002), Elementary Art Instructor (1997-1998), Gymnastics Coach (1994-1998)
EDUCATION:
Ringling College of Art & Design - Bachelor of Fine Arts, Illustration/Painting