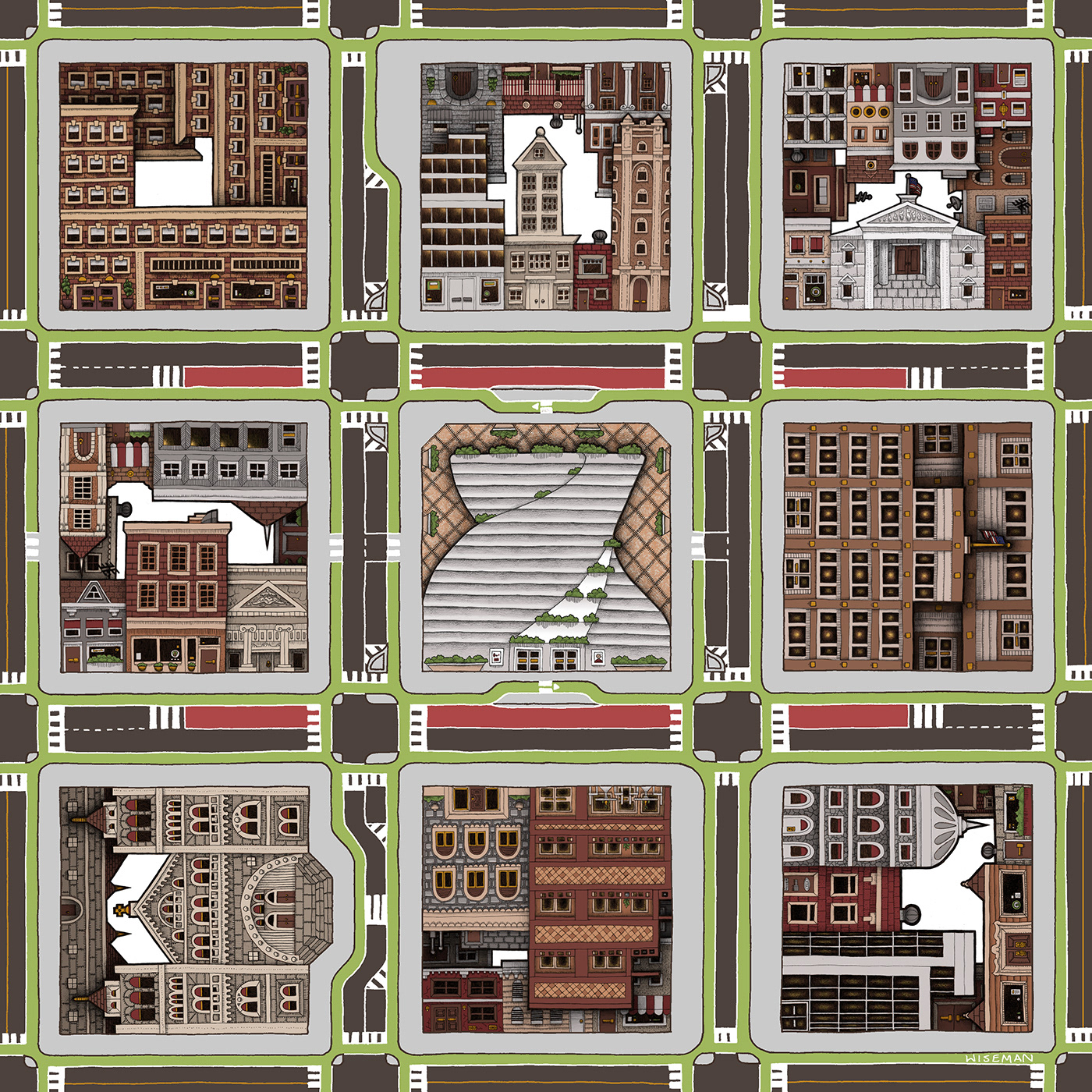 There were no people out that day. No cars, no busses, no bicycles. The city was as quiet as she had ever seen it.
Her bird's-eye view of the usually bustling metropolis was spectacular. She began to notice the patterns of human development. Corridor after corridor of bisecting streets and sidewalks. The red paint of bus lanes that contrasted with the green paint of bicycle lanes, and the dark gray driving lanes that tied it all together. To her it seemed like a sort of urban plaid.
​​​​​​​
"But where had everyone gone?" she wondered. She needed to do some investigating.